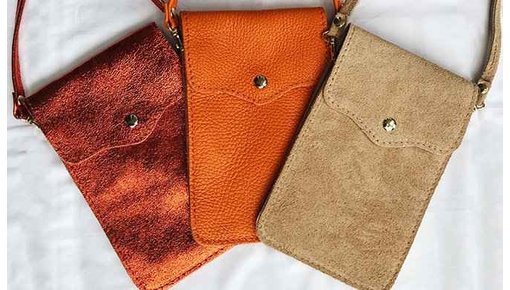 The perfect Phone and festival bags for women
Summer has started, when you go out again, these phone bags are not to be missed. And in addition to your phone, it is also ideal for a few cards and your make-up. Perfect for going out, festivals and shopping.
Small festival phone bags
View our collection of small bags, the perfect bag for your mobile, cards and makeup.
We have it in various colors and versions Suede, Metalic and Classic grain.
View all festival bags in various colors.
Small lady bags made of leather







Check out our Pompeii bags:
Sign up now for additional information or new products