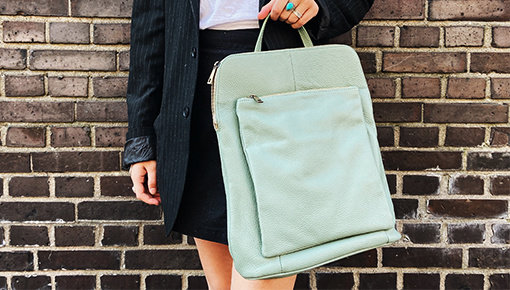 Handmade leather backpacks for women
Our premium collection of handmade leather backpacks. Buy a real sustainable must-have for women? Ideal for your studies as a school bag for your laptop or simply as a backpack for a day out.
Read more
Buy women's backpacks online
We have a wide collection of ladies backpacks. We have backpacks in different colors, our popular colors are black backpacks, blue backpacks and green backpacks.
Leather backpacks
We only sell genuine leather bags! Our backpacks are also made of leather. And did you know that all our designer items are made in Italy? We are proud of that!
This way you are sure to get a good quality and durable bag.