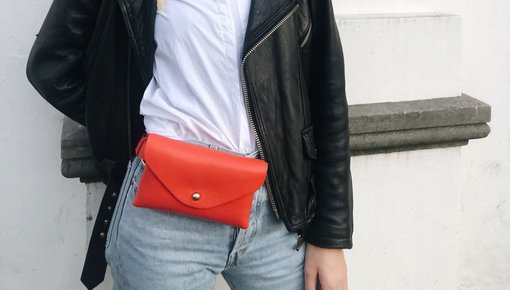 Fanny packs, bumbags for ladies
Fanny packs for women are absolutely indispensable, especially during the festival season. There are different names for almost always the same type of bag. The bags are small and practical. Perfect for your phone, makeup and cards. So use it as a bag (bum bag) or diagonally over your shoulder. You are completely festival-ready with your hip bag.
Bum bags in various designs
You can find it in various designs and colors. The black bum bag, the red hip bag or one with animal print. There is no end to the models and variations. Do you want classic? Go with the black leather hip bag. If you go to a festival, choose a fanny pack with print.
Shop ladies hip bags, trendy right now!
The bags were a hit in the 90s but have been out for a while. They were considered corny and dull. Fortunately, that is a thing of the past and you can wear it again. Take a look on the street and you'll see it everywhere. A practical and hip bag. So whatever you call this bag. You can buy your waist bag, bum bag, fanny pack or hip bag online at Celiastories.com.