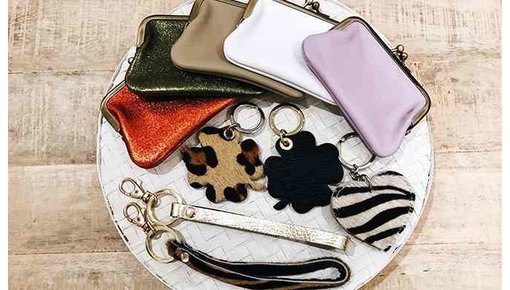 Gifts for bithdays or mothersday?
Treat yourself to a gift, your mother or your friends. Key hangers, wallets and hangers. Made from leather, metallic or fur. View our nice gift collection.
Ladies key chains
Beautiful key hangers in various designs. Check out our long key hangers in leather and metallic.
Small leather purses
Handy little wallets made of genuine leather made in Italy.
Hearts and clover key rings
Key rings in funshapes, in hearts and clovers. Made in with tiger, panther and other prints. Nice as a gift for others or yourself.