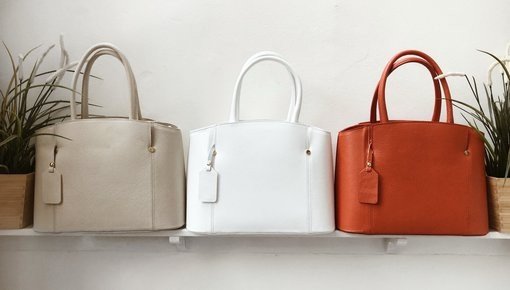 Bags for women
Bags made of genuine leather
Shoppers, handbags, shoulder bags, clutches, envelope bags .. We have a wide range of bags for ladies. Nowadays one bag in your collection isn't enough.
Read more
Use a bag as an accessory or as a functional addition to your outfit. All our bags are made in small galleries in Italy. They are made of genuine leather and are handmade. We stand for quality at an affordable price. From weddings to a day of shopping, you will find the bag that suits your activity! Bags for a diverse life We know that every woman has a different lifestyle. Sometimes a party with girlfriends, an evening out or a wedding. The bag you choose are often completely different. Going out with that chic bag or go for a functional one, or something in between? An elegant black bag for that wedding, the shopper for a day in the city or a handy shoulder bag for a party. We have bags for every occasion!
Buy ladies bags online at Celiastories.com
Buy your ladies bag easily online. Always pay securely with iDeal. Most orders placed before 16:00 will be delivered the next business day. And if you are not satisfied with your purchase, you can simply return it within 14 days. If you have any questions, you can contact our customer service. We are happy to help you though chat, Whatsapp, e-mail and tickets.
Women's bags SALE
All our bags are fairly priced already, but sometimes prices go even lower! From time to time we have additional offers and sale periods. Do you want to know when the next bag sale starts? Sign up for our newsletter (at the bottom of the page) and know when our sales starts and it's time to shop!